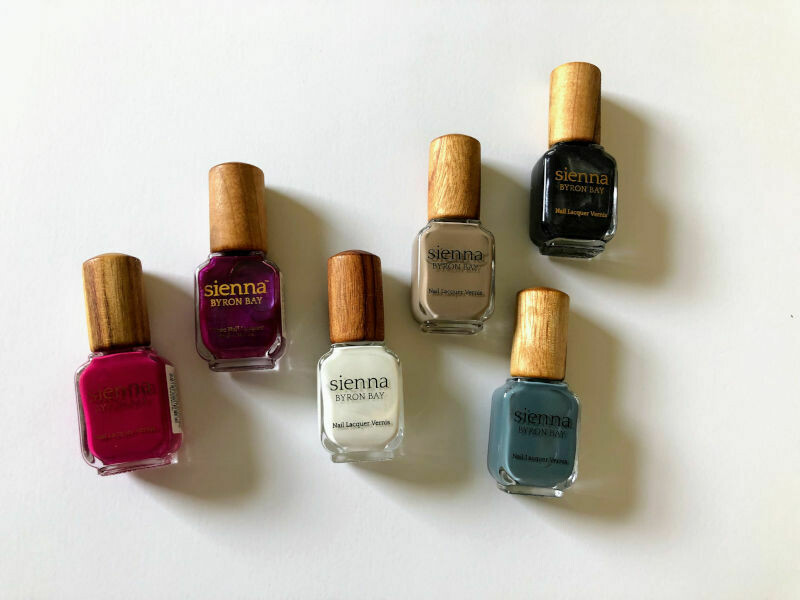 Sienna Byron Bay Nail Polish
SKU 00695
Product Details
Hailing from the sunny shores of Byron Bay, Sienna Byron Bay nail polish does not contain Formaldehyde, Toluene, DBP, Synthetic Camphor, Formaldehyde Resin, Xylene, Tosylamide, Benzophenone-1, Parabens, Fragrances, Phthalates and Animal Derived or Tested Ingredients. They are also water permeable and breathable.
Sienna Byron Bay nail polish is Vegan, PETA and Choose Cruelty Free Certified (CCF).
The natural wooden caps are made from local non-native sustainable timber. The timber they use inhibits the growth of old, native Australian species, making the caps environmentally friendly and organic.
Sienna strive to be as eco-friendly as possible with the start-to-finish of their production based in Australia to keep the carbon footprint low. All the components of Sienna's products are vegan and cruelty free and non toxic. Sienna nail polishes have the cleanest conventional formula on the market with none of the typical toxic chemicals found in many other polishes. The formula used is a healthy and clean alternative, a strong value for the Sienna brand.
The only aspect of Sienna's product that is from outside Australia is our vintage style glass bottle imported from Europe.
Product size: 10ml
Save this product for later