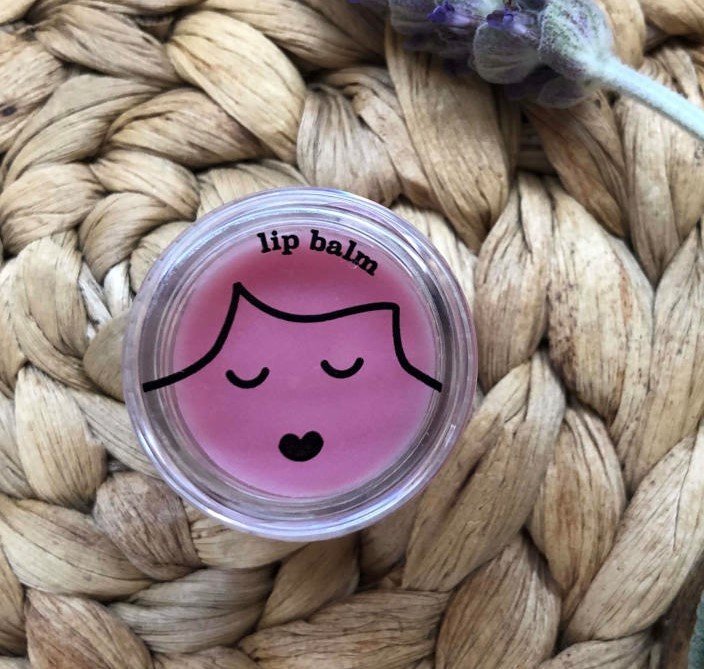 No Nasties Pink All Natural Lip Balm
SKU 00024
Product Details
Pink, all natural, hand poured lip balms by No Nasties Makeup. Made from all natural ingredients such as Organic Australian bees wax, coconut oil, sweet almond oil and shea butter. Balms are a rosy pink and can sometimes vary from a very light pink to a medium pink.
Ingredients: Candelilla Wax, Sweet Almond Oil, Fractionated Coconut Oil, Shea Butter, Tocopherol (Vitamin E), Citrus Reticulata (Tangerine) Peel Essential Oil, Eupatorium Rebaudianum Bertoni (Stevia Herb) Leaf Extract Sweetener, Mica

Although No Nasties Makeup is all natural, in the unlikely event of a negative reaction or irritation on the skin of your little one, please discontinue use immediately. We do recommend that you test a small amount of the products on a patch of skin prior to use. Our products are for external use only. Please avoid direct eye contact and if this does occur, rinse the eye in warm water immediately.

Not recommended for children under 4 due to choking hazards.

Save this product for later