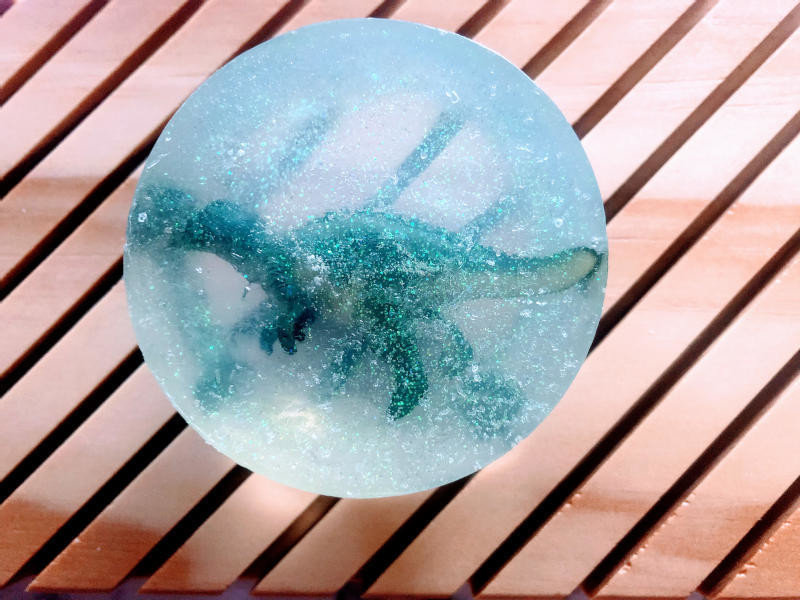 Melvory Skincare Dinosaur Egg Jelly Soap
SKU 00216
Product Details
**DISCOUNT if you buy 2 or more** Soaps are discounted to $12.50 each if you add 2 or more to your cart.
RRRAAAWWWWRRR! Bring some natural, gentle fun to your kids bath time. These fantastic dinosaur egg jelly soaps are made with gentle ingredients & natural colouring. They contain a lot of glycerin which is moisturising for the skin so they are great for kids with eczema.
As you use up the soap the dinosaur will start to emerge which is really exciting for your kids (and you!!). We recommend from 3 years and above, or when your child no longer tries to put everything into their mouth. As with all toys with small parts, please supervise your child at all time to prevent choking.
Keep them in a cool and dry place, preferably in an airtight container if you won't be using them for a while. Whilst in use, keep them on a soap dish.

All dinosaur figures may vary and will be chosen at random.
Ingredients: Saponified organic coconut oil, organic mango oil, organic sunflower oil and organic vegetable glycerin. Very mildly scented with Palmarosa, Ylang ylang, Rose, Coriander and Vanilla Essential Oil.
Save this product for later