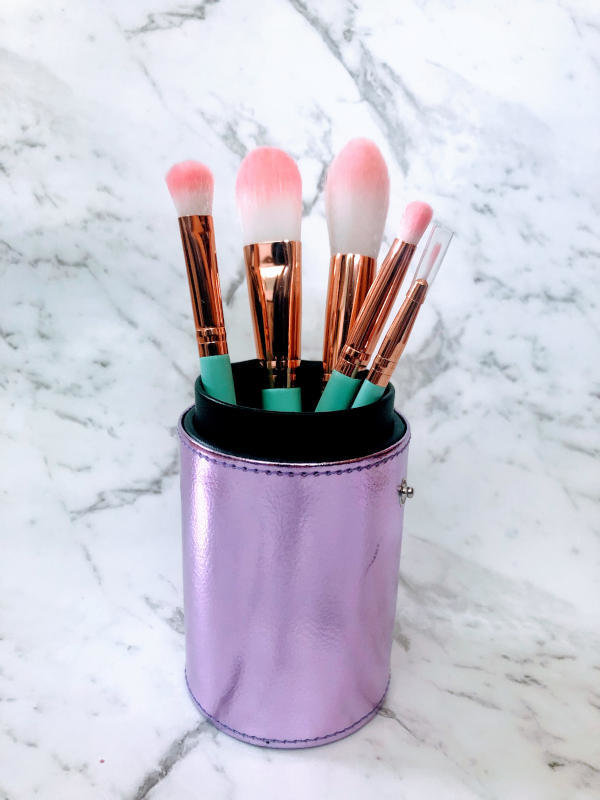 Makeup Brush Kit
SKU 00164
Product Details
Oh Flossy makeup brushes come in a set of 5 for all your makeup & play needs.
These divine mint green brushes are 100% cruelty free, made of synthetic fibers and wood. These are all individually and ethically handcrafted.

Oh Flossy is proud to be able to support workers abroad by paying a higher premium for these products to ensure fairer working standards & pay.
The brushes come in a handy case, available in 2 colour choices.
Save this product for later