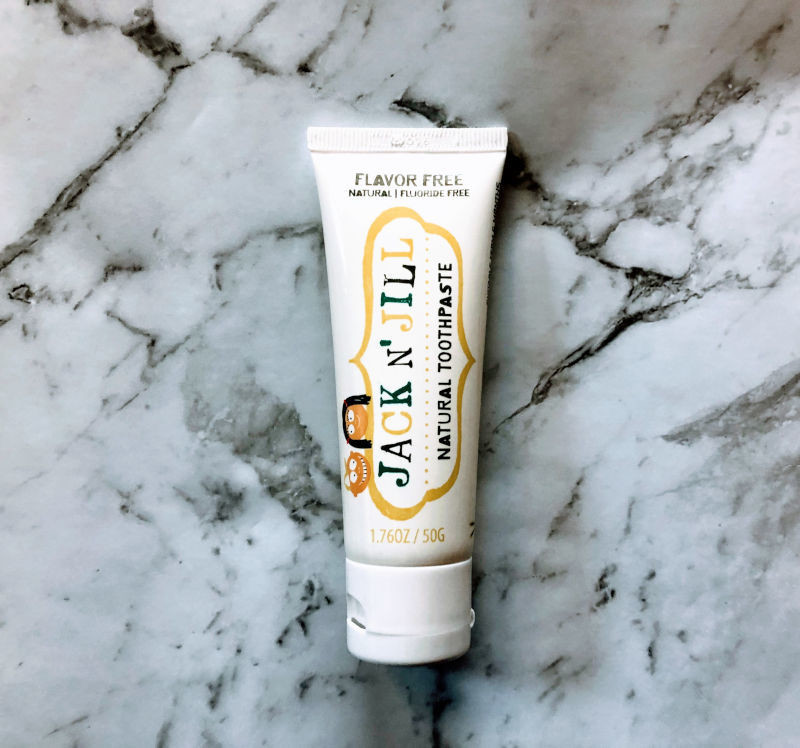 Jack n Jill Toothpaste and Toothbrush
SKU 00223
Product Details
This pack includes one toothpaste and one toothbrush - your choice of flavour free or strawberry toothpaste, and a koala or dinosaur toothbrush.
Jack N' Jill's natural toothpaste for babies, toddlers & children that is safe to swallow. It was first made in Melbourne, Australia in 1949. It continues to be made in Australia but is available globally. With cute colours, flavours and toothbrushes children suddenly love cleaning their teeth. Jack N' Jill Toothpaste is 100% safe for young children - especially because they have a tendency to swallow it, rather than spit it out!

Ingredients: Xylitol, Purified Water, Vegetable Glycerin (Coconut derived), Silica, Xanthan Gum, Potassium Sorbate (Naturally derived), Citric Acid. The strawberry flavour also contains Certified Organic Strawberry Flavour (Fragaria Chiloensis) and Certified Organic Calendula Officinalis Extract.
Product size: 50g
The toothbrush has nylon bristles (SOFT) and an ergonomic handle made from 100% Corn Starch.

Toothbrush disposal instructions:
1. Break off toothbrush head.
2. Discard thoughtfully. Check with local recycling programs if suitable (Nylon is recyclable).
3. Place the rest of the toothbrush into your compost.

Typically takes approximately 1 year to break down into a chalk like stick in a home compost. (90 days to break down in a commercial compost).
Save this product for later